Tom Sachs' Bronze Collection: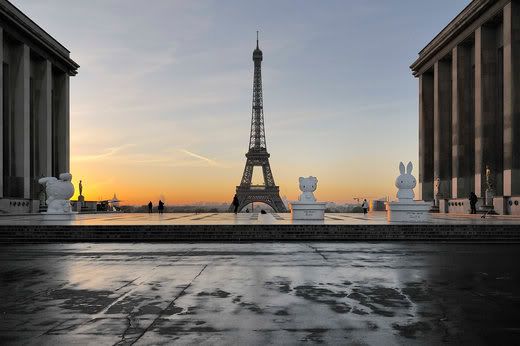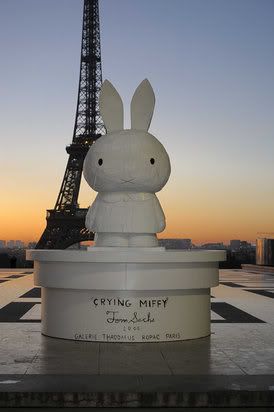 Large scale bronzes of foamcore Hello Kitty, My Melody, and Miffy models debut at Lever House in New York City. Other bronze casts, including stacks of car batteries and skateboarding ramps, accompany these bronzes. Editions follow at Baldwin Gallery in Aspen, Colorado and at the Trocadero in Paris, France.


See more of his work at: www.tomsachs.org
Hello Kitty Hell...

"From an AK-47 Machine Gun and Porsche 911 to urinal targets and contact lenses(pictured above). Sanrio's Hello Kitty cash cow has managed to get it's (now ubiquitous) face on just about everything. Well, just like any other subject you can imagine, there's a blog that is logging it's every motion. www.kittyhell.com is one man's journey into cute hell. Check out his take on this unexplainable phenomenom. Look out for the Hello Kitty hotel and airport. Yup, they're really is out there. Be afraid…be very afraid."
MP3
-
J-Squad -
Meow Mix