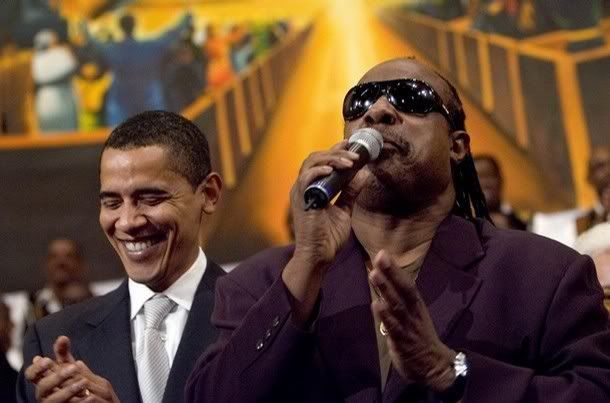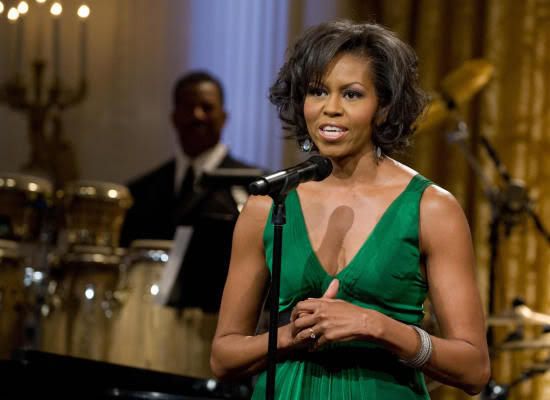 When you don't have cable and bunny ears (like me), you see the same news repeat on every single channel. Whether it's Entertainment Tonight or TMZ or the local news, they all say the same things. So I guess the royal family had Stevie Wonder over the other night and Michelle wore a gorgeous emerald green dress and Barack credited Stevie for being one of the reasons Michelle dated him, blah, blah they are so good looking and cute it's still surreal, but awesome.

Seeing Stevei reminded me of one of my favorite videos of him playing live on Sesame Street and this little kid with long hair just loosing his shit on the stairs. This kid is so awesome!! Wonder what he's doing these days...?

It's kind of a long video so if you're impatient and want to see the kid they show him good at 0:35 and at 4:00. I don't know why they didn't show him more, he and Stevie are the stars of the video. Sesame Street was like SNL for kids and had amazing hosts. Those other kids just don't get it.