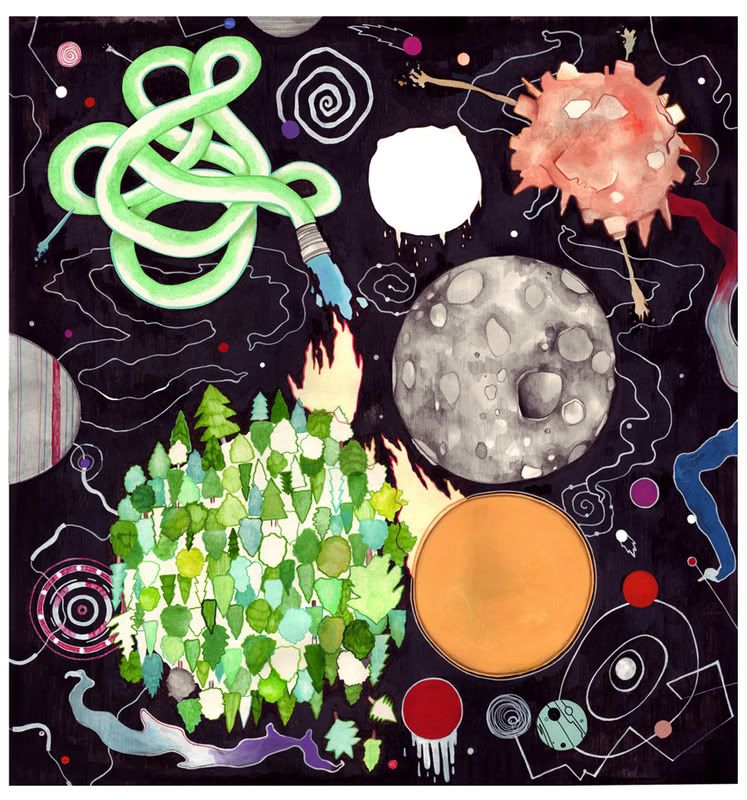 Lyndsey Lesh is an artist I found on my favorite website to find inspiration, FFFFOUND! . I pulled some of her work to reference in my own technique and have since been a huge fan. I love her fun style, bright colors and blended mediums of watercolor, sumi ink and colored Prisma and graphite pencils. I admire the way she illustrates people; capturing them in a happy, silly mood. Her work is light-hearted and full of humorous surprises in every corner.
I was so lucky to have a certain special someone to pick up on my admiration for this rising talent and thus received my favorite present ever. LOOOOOOOK, IT'S ME!!!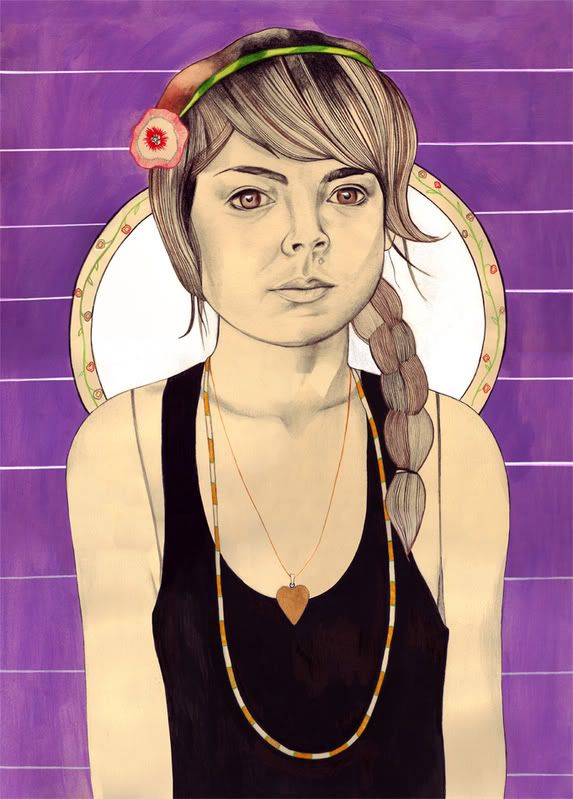 Lyndsey was a recently featured artist on Beautiful Decay , a go-to website for emerging and established contemporary artists. Please give her a warm welcome as she just moved to Los Angeles and is working with Beautiful Decay now! Congratulations Lyndsey!!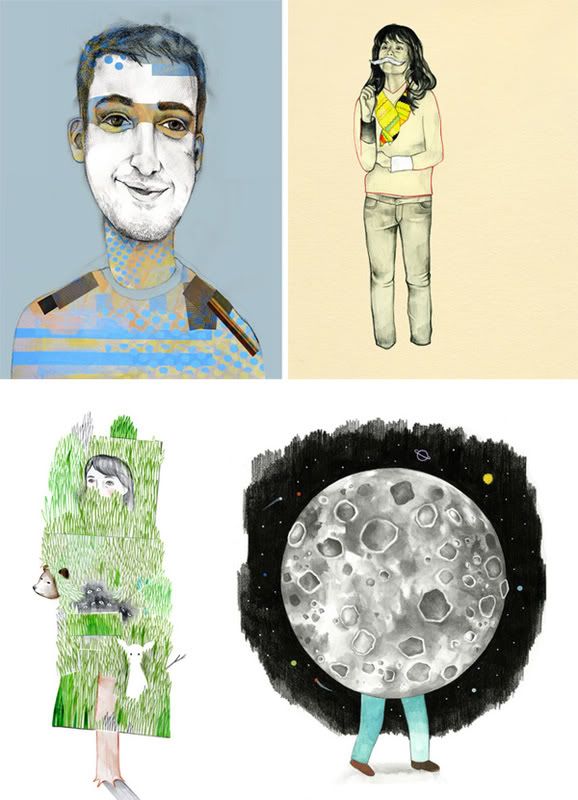 Lyndsey Lesh: Beautiful Decay Feature
(scroll down until you see her post)
Contact: post@lyndseylesh.com • 612.229.8454