my good friends max and margaux got married last weekend.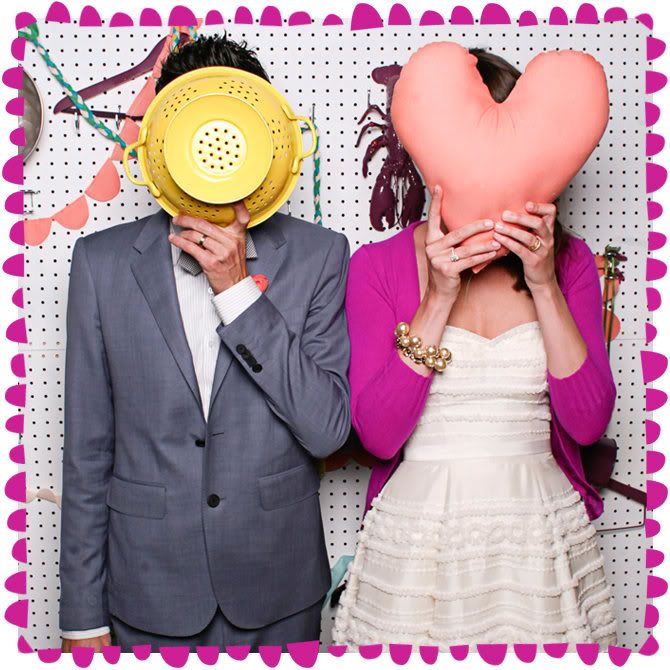 this is max & marguax in the most fun and stylish photo booth I've ever seen, it's called the smilebooth. they had the most magical wedding in a beautiful back yard with pies and cakes on lollipops, an in & out truck and the famous ricky's fish tacos -yum! we were greeted by a blue grass band, then danced to the flashdance dj until the cops came. it was an unforgettable night.

and look! I made them into 'powls' (owl pals) as part of their wedding gift. :) they're styled to look like their wedding invitation. (from the talented miss anna bond at rifle design !)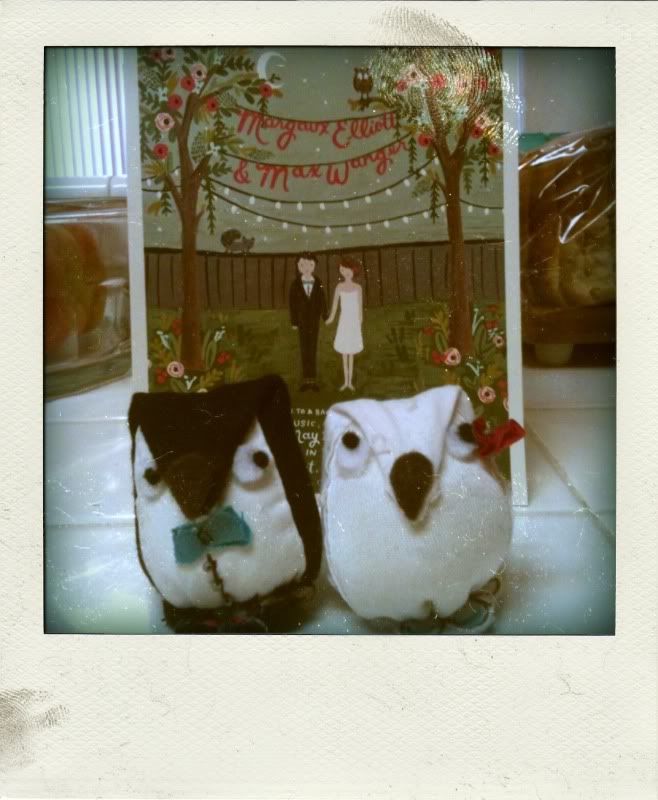 congrats guys!

the humble max wanger: max wanger photography
max wanger blog
-oh! do you know max does tee-shirts? he does one a month and I do the graphics. check them out. =)
max wanger shop