The Echo turned Rockville...

The Echo is Rockville CA! It's sooooooo bad but I can't stop watching them because they're short and it's so funny to watch the 'east side hipster' scene completely played out. There's a little mystery ' Shadowscene ' girl snapping photos and ironic band names and real bands on stage, ala, The O.C. I am totally DEB the round-faced, brunette in glasses that does A&R and smokes pot in the bathroom. I would never say, "are you totally damaged?!" or "MAJOR!" though. As if!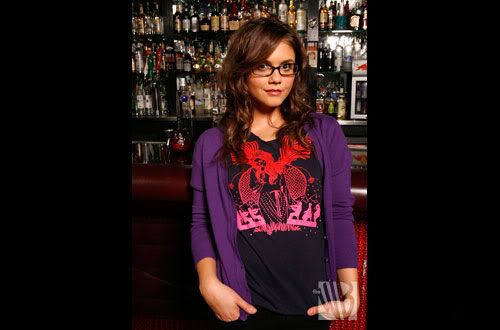 DEB from Rockville ("me")

For some reason I have always liked to identify with characters that are most like me. It started with dolls, I was Samantha from The American Girl collection purely based on the fact that I'm a brunette. My blond sister was Kirsten, who also has blond hair of course.


I meeeeeeeeeaaaaannnn.... she's wearing kitten ears. Actually it's a bow but I pretended they were kitten ears. This was my girl, I wanted everything they ever made for her. My dad built her a closet for Christmas one year with hooks and everything. I'm loving these outfits, so Blair Waldorf .
Not sure how I got on that tangent but it all relates.

"The series of webisodes created by Josh Schwartz (Gossip Girl, Chuck, The O.C.) along with noted music supervisor Alexandra Patsavas (Twilight, Gossip Girl, Grey's Anatomy, The O.C.), Rockville is the first web series of its kind, marrying what you love about all of your favorite TV entertainment into one highly-addictive web series. With each episode featuring a new band performing two live performances on the "Rockville" stage, the site allows fans to engage with the series by sharing/embedding the performances on their social media sites, view character playlists and then purchase the songs via a link to iTunes."