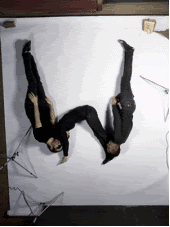 I like this cute hipster-new wave-pop band from the UK. They did well at sxsw, but I'm not sure if they have anything beyond this one good song. I listened to five of their other songs on their myspace page but did not like them so much. Anyhow, here's the song I like. It's kind of fun to dance to!
MP3 - We Have Band - You Came Out (demo)

This just in........ I like this song/video too... except for going too far into the mouth and seeing that guy's nasty molars before I've had my coffee. There is just something off about this group. It's like they're copying a 'hipster' formula, but it's not coming off natural. There are some good songs there... any opinions about them?

We Have Band - Oh! (Music Video)

We Have Band - Oh! (Music Video) from We Have Band on Vimeo.