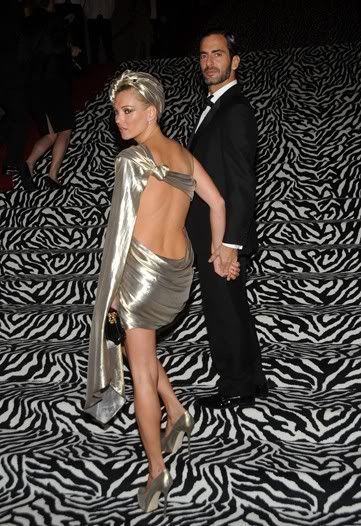 The annual Costume Institute Gala at the MET last night was the most glamorous and anticipated event of the year with a fancy zebra carpet and sold out dinner seats starting at $7,500 and tables costing up to $250,000. The famous event honors fashion designers and their clothing alike but as Michael K from Dlisted puts oh so perfectly, "it's a party where all the celebwhores try to outfug each other". The theme this year, "The Model as Muse", tried to also honor the 6-foot-plus hanger twats, bringing out every super model and media hungry celebrity trying their hardest to inspire with their extreme couture choices.

Kate Moss arrived on the arm of newly engaged designer, Marc Jacobs in one of his hot creations, a short gold toga dress with matching turban. When asked how she felt about being a museum-worthy muse, Ms. Moss shrugged and pulled a big piece of gum out of her mouth.
"I'm amused," she said. "I think it's quite interesting for somebody to go outside of the box and think that a model actually has had some input into fashion. A lot of the time, the models don't really get a say." -New York Times

Oh Kate, put your gum back in your mouth and shut your trap. You're a hanger! You're not
supposed
to get a say.
Other crazy bitches and fug outfits:
Oh Kiki, NOOOoooo. Wear a strapless bra or tape those lil' kitty titties up!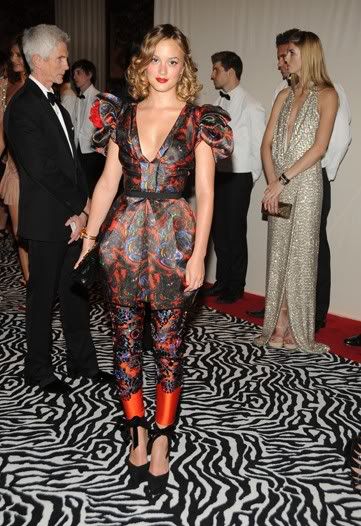 Leighton I love you but I'm questioning your off screen taste.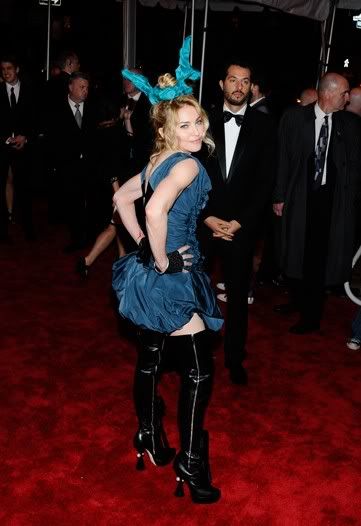 Oh Vadge, I heard you were dancing to your own songs at Monkey Bar in this outfit. -Bitch is Going Senile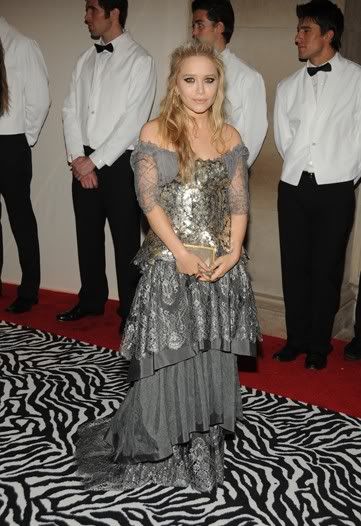 MK why?! You look like a magical hobbit, Ash knew better.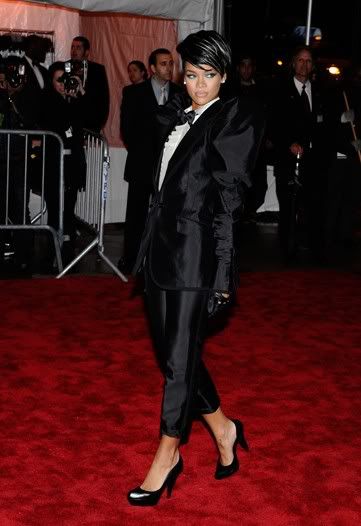 Oh RiRi, I'm going to agree with Michael K again and say that "a keytar would really make this outfit happen". -When Doves Cry
Totally wish I was there...

-More Pics on WWD.