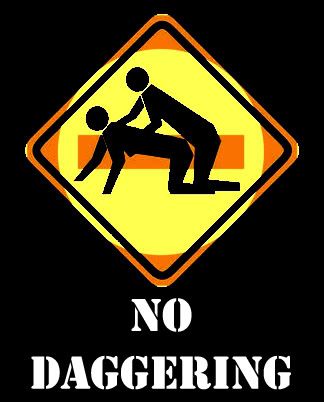 " Daggering is popular in the dancehall and with Jamaican deejays and singers. Some call it "dry sex" on the dance floor of a dance or party, but daggering is where a man and woman are dancing in a sexually provocative manner, which usually includes them simulating various sexual positions, and often times, rough sex, to the beat of whatever music is playing at the time."
Check out this awesome video although it may not be safe for work and it's kind of raunchy so you may not like it Grandma, but maybe you will? :)

-thank you Rie for sharing!
Video: Major Lazer, "Pon De Floor"
Major Lazer "Pon De Floor" from Eric Wareheim on Vimeo.
mp3 - Pon De Floor - Major Lazer
mp3 - Pon De Floor (Illo Daggering M.I.A. Remix) - Dj Illo vs Major Lazer