I went to see
Inception
opening night at the Cinerama Dome. An hour and a half into it they shut down the film due to an A/C problem
-right before they go into the 2nd level, bummer!
So we finally went last weekend and saw the whole thing again and a half. I may have had a summery alcoholic lemonade beforehand but this movie made me a little dizzy and messed with my head. When I went to the bathroom I accidentally ran into a wall in the hallway. ... :x
Some memorable images: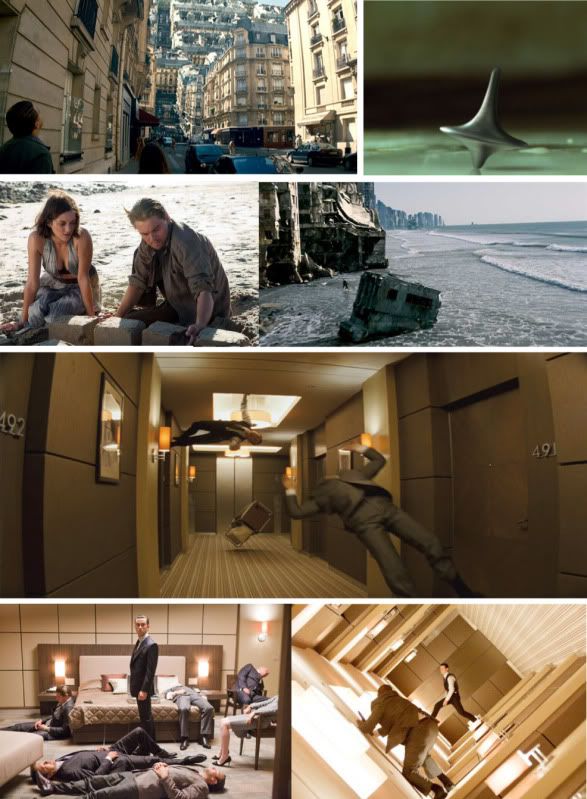 This song has been haunting me a bit. My friend just confessed he made a totem so that he knows when he's not dreaming. My totem is my cat ring . If he doesn't talk back to me then I'm not dreaming.


The composer, Hans Zimmer explains his inspiration and process to melt those daunting fog horns into Edith Piaf's Non Je Ne Regrette Rien as they go from one dream level to the next.


Also a little trivia, Marion Cotillard who plays Mal in Inception also starred as Edith Piaf in 2007 film "La Vie en Rose," and took home an Academy Award for Best Actress.
The Playlist: Inception Character Trailer
Uploaded by ThePlaylist. - Classic TV and last night's shows, online.